What is it?
The US$2000 to US$2500 price point for full frame is the most hotly contested and important product position these days. Someone spending that much money for an interchangeable lens camera wants depth, breadth, and completeness in their camera, with as little performance sacrifice as possible from the top models. 
Sony's marketing slogan for the A7 Mark IV is "Basic has never been this good." I'm not sure I'd call this product position basic. The Nikon Z5, for instance, is something that better defines the "basic full frame mirrorless" model. To me, the A7 Mark IV category is more "all around" than "basic."
Let me state it up front, the clear performance sacrifices of the A7 Mark IV versus the A1 are these: frame rate and pixel count, and the things that relate to those two things. But the A1 is US$6500, so you'd expect some sacrifices. What some will find surprising, though, is how few of them there are with the A7 Mark IV. That's exactly what I meant by "depth, breadth, and completeness, with as little performance sacrifice as possible."
Let's look at the progression of the A7 model over time:
| | A7 | A7 II | A7 III | A7 IV |
| --- | --- | --- | --- | --- |
| introduced | 2013 | 2014 | 2018 | 2021 |
| sensor | 24mp FSI | 24mp FSI | 24mp BSI | 33mp BSI |
| IS | no | 4.5 stops | 5 stops | 5.5 stops |
| fps | 5 | 5 | 10 | 10 |
| rear LCD | 1.23m tilt | 1.23m tilt | 920k tilt | 1.1m articulating |
| EVF | 2.36m 0.71x | 2.36m 0.71x | 2.36m 0.78x | 3.68m 0.78x |
| Top Video | 1080P/60 | 1080P/60 | 2160P/30 | 2160P/60 (cropped) |
| Battery | FW50, 340 CIPA | FW50, 350 CIPA | FZ100, 710 CIPA | FZ100, 580 CIPA |
| Weight | 474g | 600g | 650g | 659g |
| Focus | 117 PD, 25 CD | 117 PD, 25 CD | 693 PD, 425 CD | 759 PD, ? CD |
| Buffer | 42 (raw) | 50 (raw) | 89 (raw) | 828 (compressed raw) |
| USB | 2.0 | 2.0 | 3.1 | 3.2 Gen 2 |
| Cards | 1 SD | 1 SD UHS-I | 2 SD, 1 UHS-II | 1 CFe Type A, 1 SD UHS-II |
| Silent photo? | No | No | Yes | Yes |
Bit by bit, you can see that Sony has been pushing the A7 upwards and keeping it "current." That has come with some weight gain, and in this latest iteration, a step back in terms of images per charge. But overall, the progression has been clear at the high spec level, and even more clear as you start dropping down into the details.
The big news in the Mark III to Mark IV iteration is:
Image sensor boost from 24mp to 33mp
Improvement in the in-body IS capability
10-bit video capabilities internally, plus more H.265 and S-Cinetone support
The addition of HEIF still capability
A better Rear LCD and viewfinder
The addition of a card slot that can take either CFe Type A cards (state-of-the-art) or SD cards
Some changes to the communication abilities, including full time Bluetooth LE and USB Gen 2 connections
An update to the A1-style menu system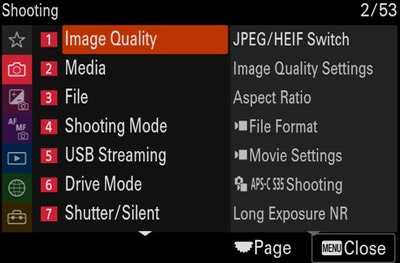 The Mark IV iteration didn't come without a downside, though: the Mark III listed originally for US$2000, while the Mark IV is now priced at the US$2500 mark. The new price is at the high side for this class of camera (the Nikon Z6 II is still US$2000, while the Canon R6 is also US$2500). 
Okay, let's delve down into the details.
At the heart of the Mark IV is a new image sensor (and BIONZ XR processor), bumping up from the 24mp in the Mark III up to 33mp in the new model. That sounds like a big change at first glance (38% more pixels), but remember that image sensors cover an area, so the actual increase in linear resolution is about 17%, providing 7008x4672 pixel images instead of 6000x4000 ones. That's just barely into the realm where most people can identify some difference. 
On the video side, the extra resolution bumps us from what was effectively a 5.4K downsampled to 4K camera, to a 7K downsampled to 4K camera. Acuity at full frame 4K should be quite good. (Unfortunately 4K/60P is done with a 1.5x crop in the Mark IV, so it is 4.5K downsampled to 4K, though it has a more minimal rolling shutter impact.)
While some other good things come from the new image sensor—it supports enough bandwidth to provide 10-bit 4:2:2 video, for instance—I mentioned two things where the A7 Mark IV differentiated in performance from the A1:
A7 Mark IV has a maximum 10 fps still photography rate, and that's for 12-bit lossy raw. In lossless raw, you drop further to about 6 fps, though the buffer reaches a full 800 images with the right card.

The rolling shutter performance is not state-of-the-art. A full readout of the image sensor is about 1/15 of a second, compared to an A1's (and Nikon Z9's) ~1/250. If you use silent electronic shutter, you'll see real distortion in moving subjects. 
While we're talking about images, the Mark IV adds HEIF—both 8-bit and 10-bit variants, and either 4:2:2 or 4:2:0 color—to the usual JPEG and lossy, lossless, and uncompressed raw formats. That provides a nice flexibility: 8-bit JPEG for ultimate viewing compatibility, 10-bit HEIF for higher dynamic range capability on a finished image, and all three of Sony's raw variants for those looking to extract everything they can out of the camera.
Another aspect of improvement comes in the focus system, and I'd call it a very significant improvement. The Mark III had not only a more primitive method of Face/Eye recognition, but I found that had some real issues getting the focus plane where I wanted it. The Mark IV has Face/Eye (plus Birds/Animals) recognition rolled into the main autofocus choices, and appears to perform much better (see the performance section, below). Coupled with that is the ability to focus at -4EV with an f/2 lens, another improvement from the preceding model. The area covered by the 759 phase detection focus points is now 94% of the frame, up a bit from previous Sony models. A new Focus Map function (similar to peaking, but zones of focus more obvious) is available when using the camera for video.
Looking back, it feels to me like the Mark III autofocus system was incomplete, while the Mark IV's now feels complete. In some ways, too complete ;~). You've got basically 14 AF Area Modes to choose from these days (7 patterns, each of which can be tracking variants). 
The big news on the video side is the addition of 10-bit 4:2:2 capture, though plenty of other little things sneak through to just make the Mark IV a much better video tool than the Mark III. The focus system adds animal detection in video, tracking is better in video, there's a new Breathing Compensation function for GM (and some G) lenses, the menu settings for stills and video can now be split (or left combined), plus we've got additional compression and tonal choices.
Many other small things have been improved. For instance, the internal IS system now has a 5.5 stop CIPA rating, up from 5.0. In terms of the body, the A7 Mark IV seems to be using the A7S Mark III body, not a rework of the A7 Mark III body. This makes a for a slighter better grip feel, plus you also get a full Type A HDMI socket and a fully articulating Rear LCD, among other things. As I'll note in the Handling section, below, some of the controls now have a better "feel" to them, and control positions are well considered. Another surprise was the "closable shutter" option when the camera is turned off, to help keep dust off the image sensor. However, note that this exposes the shutter blades to damage, so be careful in using it.
One thing I wasn't expecting to be improved was the smartphone connection (Imaging Edge Mobile app). Even the A1 doesn't have the always connected LE Bluetooth connection that the A7 Mark IV has. First, I found the A7 Mark IV easier and faster to configure than any previous Sony, but more importantly the always-on connection does indeed make for a better and more stable camera control and image transfer capability. I had fewer issues with Imaging Edge Mobile than I have with just about anything else other than Nikon's latest SnapBridge (though the Nikon is far more cumbersome to get set up initially).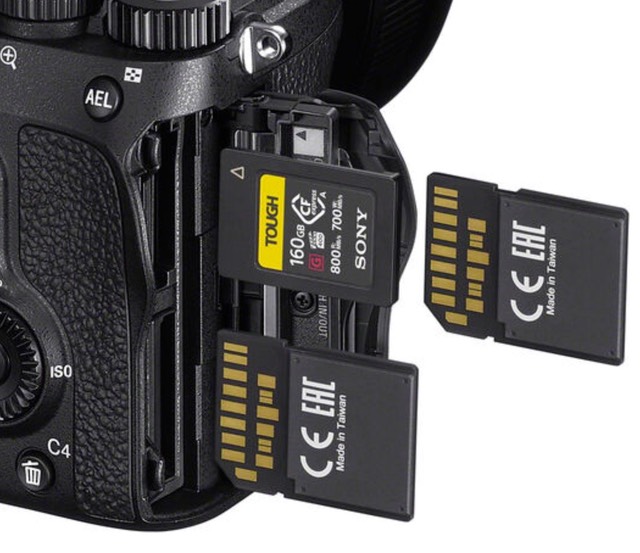 Storage on the Mark IV is going to be one thing that trips a few folk up. While the camera has two card slots, the top one is dual in nature; the top slot can handle both CFexpress Type A and Secure Digital (SD) cards (I found my sample a little temperamental about that). The bottom slot solely accepts SD cards. Both SD slots can use UHS-II cards, and that's actually part of the reason why I say the card slots are going to trip a few folk up. The temptation will be to just use whatever SD cards you've already got. But if you're into the top end video capabilities of this camera, you need to be very careful about that. 
If you want the best video that the Mark IV is capable of recording (600Mpbs XAVC S-I), you need a CFe Type A card that can write at sustainably at 200Mbps or faster, or an SD card that is rated V90. You can record XAVC S and HS with V30 SD cards, but many of you reading this might be tempted to put what you thought was a top line SD card into the camera (old Class 10) and find out that you can't record at all at any of the higher bit rates. Slow motion recording messes that up some more, with a minimum of V60 in the SD slots. 
Personally, I wish Sony had just bit the bullet and put two CFe Type A slots in the camera and encouraged people to use these new state-of-the-art cards. Just be aware that video capability and even still buffer capabilities are going to vary the minute you start putting older SD cards in the camera and rely on them. There's one other component to that to understand, as well: all those old SDHC cards format as FAT32, which has file size limits (think video recording length), while CFe and the latest SDXC cards format as exFAT, which don't have those limits.
The battery used in the Mark IV is again the NP-FZ1000 battery. The CIPA ratings seem lower than you might have expected (580 with Rear LCD, 520 with EVF), but in practice I didn't find any real issues there. Fortunately, the Mark IV can be charged or powered via the USB-C socket. 
Live streaming is possible from the USB-C socket at up to 1080/60P. There's also a 2160/15P mode, but that looks janky due to the slow frame rate.
Up in the flash hot shoe is a Multi-Interface that allows for direct digital audio transfer and microphone power. Sony has several audio options that take advantage of that extra power slot, but when not in use, make sure that the hot shoe protector is fully in place; the flash shoe interface is a vulnerable spot for water ingress that could render the camera unrepairable.
The Sony A7 Mark IV is made in Thailand, and sells for US$2500 for the body only variation. A VG-C4EM Vertical Grip can be added to the camera for those needing extra power or the secondary vertical controls.
Sony's Web page for the camera
Thom's book on the Sony A7 Mark IV
Source of the reviewed camera: loaner from B&H.
How's it Handle?
I'm going to start with my comments about the Mark III model: I found that model to not have progressed far enough on menus and handling from the earlier models, and dealing with that is what took up the bulk of my handling comments in the review of the Mark III.
So did Sony fix that? Yes, they did. The Mark IV pretty much picks up the A1 menu system and handling, and the difference is immediately noticeable and appreciated. Of course, the A1/Mark IV menus are quite different from the older menus, so if you're upgrading, you're going to have to deal with learning the new system. However, Sony has listened to users, to critical reviews, and more, and has come up with a menu system with customization capabilities that is state-of-the-art. Once learned and mastered, you shouldn't find many real issues like those that plagued earlier A7 models. 
Of course, you don't get a manual with the A7 Mark IV, and the online reference isn't exactly the same as a full, complete manual either. Some of the promoted features (Divider Frames, Vision Assist) aren't easily found or figured out from the Sony information. You can output the online reference as a PDF file to read at leisure on your computer or tablet, but you're going to find it wanting in a lot of different and important ways. 
But let's get to the meat. 
Someone at Sony heard my complaints about the un-raised nature of the AF-ON button. Not only did the red "record video" button that was raised on the Mark III back move, but the AF-ON button that was next to it is now the raised button. The C1 button has now moved next to the AF-ON, which some might find questionable, but I prefer using that button with my right thumb (Mark IV) than on the top of the camera with my index finger (Mark III). That keeps my finger on the shutter release and eye at the viewfinder while making use of my button customization.
The mostly useless Scene modes have been dropped from the Mode dial, as well as the configure the camera for video settings. Those latter ones moved to a new dial beneath the Mode dial, and are more like the Nikon Still/Video switch underneath the Mode dial (above), which I prefer. Why? Because telling the camera which of the two types of recording you wish to do helps it configure itself and show appropriate menu options properly. I don't mind this modal nature, at all, and I doubt you will, either. 
The exposure compensation dial on the top plate is no longer marked with stops, though it gains a lock switch. You might think the lack of marking is a drawback, but it turns out that the dial is customizable to other options than exposure compensation. While the options are limited (exposure, exposure compensation, white balance, color/tone), this is indeed a step in making the camera more flexible, and I (and you should) like flexibility. 
Having a fully articulating Rear LCD is my preference, and that's what the Mark IV has (the Mark III had a tilting option). For one, you can fold the LCD to face the body when the camera is packed for traveling or storage, lessening the likelihood that it gets dirty or broken. But one critical reason why I find the articulating display better is when holding the camera overhead in the portrait orientation. Tilting displays don't help you there, and it's something I commonly end up doing when photographing sports celebrations up close. 
Plenty of other small things have been addressed, as well. Overall, the Mark IV feels much more like the camera I'd expect for the price. It handles well, configures well, and critical controls are easy to find by feel. While I'm not a big fan of overloading the Direction pad sides to work as buttons (too easy to accidentally set something), my hand position on the Mark IV rarely touches the Direction pad while photographing. 
I'm going to end this section by going back to that lack of a manual problem. As I've noted, the Mark IV is a very sophisticated camera with a deep and broad range of options. Coupled with the fact that enough is different from the Mark II and Mark III bodies that some people might be upgrading from, you have a bit of an out-of-the-box problem.  I wasn't originally planning to offer a "Customizing the Sony A7 Mark IV" book, but the more I used the camera I realized that too many potential owners might be missing critical things due to the poor documentation state. I don't usually toot my own horn—more commonly I just post a link—but if you're buying the Mark IV I'd suggest that you find something to help you get from out-of-box to using-it-productively, and my book is targeted to do just that. 
How's it Perform?
Battery: I didn't get as much experience with this as I'd have liked to, as I have a wide variety of products on my desk at the moment that I'm reviewing, so I couldn't concentrate all my testing on just the A7 Mark IV. That said, the CIPA rating is 520 images per charge using the EVF, and I easily exceeded that. As usual with CIPA ratings, they generally refer to a worst case scenario where everything is powered continuously. Thus, the reflect hours of use better than images per charge. That number would be 4 hours and 20 minutes for the Mark IV. 
Based upon my limited testing, I'll bet that most people will get thousands of images per charge in serious use, and 500-1000 images in more casual on and off use. 
Buffer: This is a bit of a tricky bit, as the Mark IV has some frame rate changes that occur when you use various raw types. 10 fps is only available Compressed RAW, things drop to 6 fps with the other raw options. Using SD cards seems to restrict buffer compared to CFe Type A cards. But with 10 fps and Compressed RAW I was able to photograph for almost six seconds before the buffer filled, and buffer clearing was extremely fast. I'd call the buffer in this case 54-57 images, which is reasonable. 
Unfortunately, even though uncompressed drops things to 6 fps the buffer is probably only half that of Compressed RAW (maybe 27-28 images max). That's starting to get a little constrictive, even though it's still nearly five seconds.  
JPEG users need not worry, though. With a fast card, even SD card, the buffer should be essentially limitless.
Focus: I'd call this a clear step up from the Mark III, and remarkably close to the A1 in ability. With a caveat. Eye AF was somewhat inaccurate in the initial firmware, and I still don't think it's been 100% solved with the firmware update that addresses it. It's not that the Mark IV doesn't follow eyes, but rather where it's putting the focus plane. Older Eye AF tended to put focus on the eyebrow, not the pupil. The A1 doesn't have that problem. The Mark IV still seems to have a vestige of that problem.
But overall, focus is fast, reliable, and you have a wide range of options to control what the system is doing. Using the Mark IV felt remarkably like using my A1, though at much slower frame rates. The one aspect that I don't like on the Mark IV is that you have to tell it whether your subject is human or animal. I'm spoiled by the Nikon's auto subject detection capabilities (though I often target only one type of subject to keep the system from getting confused in complex situations, e.g. motorcyclist not wearing a helmet with a dog on the back, where the Z9 could pick vehicle, human, or animal if I didn't restrict it ;~). 
Video autofocus is still Sony. By that I mean that it's more nervous and shifts differently than I want. A focus shift in motion shouldn't call attention to itself, and sometimes the Mark IV does just that. Nikon's video autofocus is much more subtle. Of course, I rarely use autofocus with video if I'm handling the camera, and there I prefer Sony's fly-by-wire over Nikon's (or a manual focus lens in the first place). 
Image Quality: I was a fan of the Nikon D800's 36mp when it first appeared in 2012, and the Mark IV's 33mp is not much different. 33mp is a good balance that lets you crop or put more resolution into big prints when you need it, without giving you any real noise penalty for smaller output. I know this will provoke screams from the pixel peepers, but at up to 20" print I really don't see any significant difference between the Mark III's 24mp sensor and the Mark IV's 33mp sensor. Sure, they process their second gain at different values (ISO 640 for the III, ISO 400 for the IV, but in the useful ISO range I find the useful dynamic range to be not different between the two.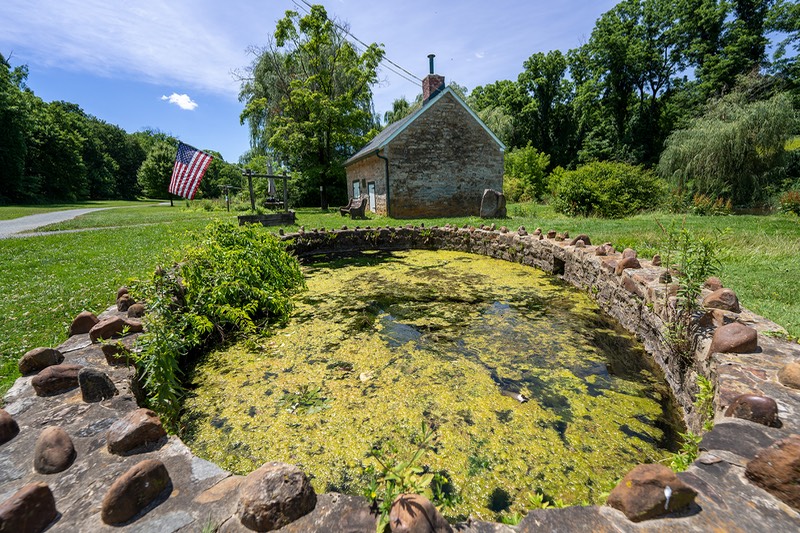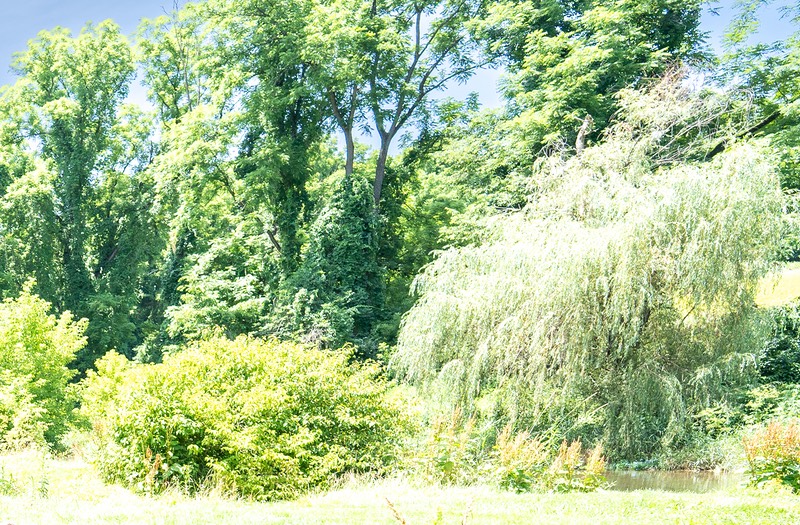 I do note that above ISO 51200, the Mark IV starts to get clearly worse than the Mark III, despite both using required noise reduction even on raw values. However, in the ISO range I'd normally photograph, I simply don't see enough of a difference to change how I'd use the two cameras. If anything, the Mark IV has a slightly better out-of-camera result than the Mark III, and doesn't tend to color drift at high ISO as much (though detail is slightly lower due to NR). Moreover, there is more detail there in the Mark IV from the extra pixels, which tends to show up as slightly more acuity when you output at the same size between the 24mp and 33mp cameras.
Video: I generally don't do much in the way of video testing, but I did spend some time with video on the A7 Mark IV just to see how it compared against my A1. Obviously, the Mark IV can't do 8K, but I found the 4K options to be pretty much on par with the A1. That's really all I need these days. 
The downside is that at the defaults, the Mark IV won't make it much past 30 minutes of 4K recording without shutting down due to internal heat. My camera was warm to the touch at that point (over 90° on the back under the Rear LCD). You can set the heat shutdown point to a higher level on the Mark IV, and in doing so basically I could run to the full ability of the internal battery without shutting down (over an hour; at some settings, two hours). But the camera was hotter, and I wonder exactly how that's going to impact noise propagation at higher ISO values.
Final Words
While I liked the A7 Mark III, I also felt that it was not necessarily the best interchangeable lens camera choice at the price point. Moreover, as Canon and Nikon ramped up their mirrorless offerings in the US$2000-2500 range, some aspects of the Mark III started to feel less competitive, including the autofocus system. At the end of the Mark III's reign, both the Canon R6 and the Nikon Z6 II equalled or bettered the Mark III in focus performance.  Equalled in all ways, bettered in some. Yes, I just wrote that, which goes against the Sony fanboy myth that Sony's focusing abilities trump everyone.
Thus, one of the first things I looked at with the Mark IV was whether the focus system had progressed. Happily, I can say that it has. While it doesn't absolutely set itself beyond the current Canon/Nikon offerings, I would say this: for someone who doesn't get deep into learning the autofocus system and wants the camera to handle all the heavy lifting, The A7 Mark IV is once again a modest step ahead of the competition in the same price range. I doubt that will last long, though. But it's been basically true since the Mark IV first appeared, and the supply chain issues have delayed competitor's updates, so it may stand true for awhile.
That said, I don't believe that "better focus" is or should be a key selling point for the Mark IV. What are the compelling selling points for the A7 Mark IV are customization and flexibility. The most likely buyer of a camera with these specifications at this price point is someone who needs a camera that's a do-all, be-all, jack-of-all-trades. And a jack-of-all-trades that's quite close to state-of-the-art, at that. 
This is exactly where the Mark IV shows its strength. More so than any of its competitors I can customize the Mark IV so that, with a touch of a button or a twirl of a dial, I am moved to my settings for a completely different type of photography. The customization, and particularly the recall memory functions, are best in class, and for someone who's buying a primary camera that needs to last them a few years for any kind of work they encounter, the Mark IV dots all the i's and crosses all the t's. 
One final note: While Sony addressed and improved so many aspects of the Mark III in creating the Mark IV, they also did something that for some tends to be unusual in the camera iteration stream: they didn't break anything in the process. It's rare that I see no steps backward in the iteration of a product these days. The problem of trying to keep a product at a particular price point while moving it forward has this tendency to let some things slip or to remove something. That's not at all true with the Mark IV, though the price point nudged upwards. In every case where Sony added something or improved something in creating this model, and I see no backward steps, at all. Bravo.
Recommended (Solidly) (2022)

Support this site by purchasing from the following advertiser: